HOW TO CONNECT TO A WINDOWS SERVER USING RDP (WINDOWS)
If you need to connect to your "Windows" server using RDP protocol, launch the "Remote
Desktop Connection" program.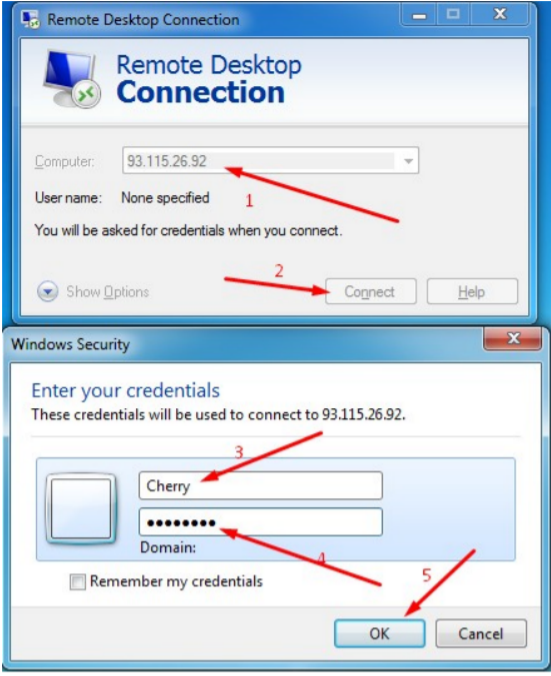 Once it loads, enter your server's IP address (1) and click "Connect" (2). If the server is
online and accepting connection, you'll see a "Enter your credentials" window appear. Input your
username (3), password (4) and click "Ok" (5). If all goes well, you'll then be connected to your
server's "Windows" operating system.