After you order an IP range package on your own or with the help of Cherry Servers staff, navigate to the client area's main page where you'll find all your services listed. Locate the newest IP range package and click on it.


Tip: the newest IP range package will have no numerical indication about the IP addresses


Once you're in the IP range page, fully fill out the contact form. Don't forget to choose the appropriate Network setup: "gateway" is most commonly used for virtualization purposes, whereas "static route" is used for all other.
Another important moment to remember is you must enter a valid and working abuse mailbox. That's where you'll receive the confirmation e-mail, as well as all IP range related incidents.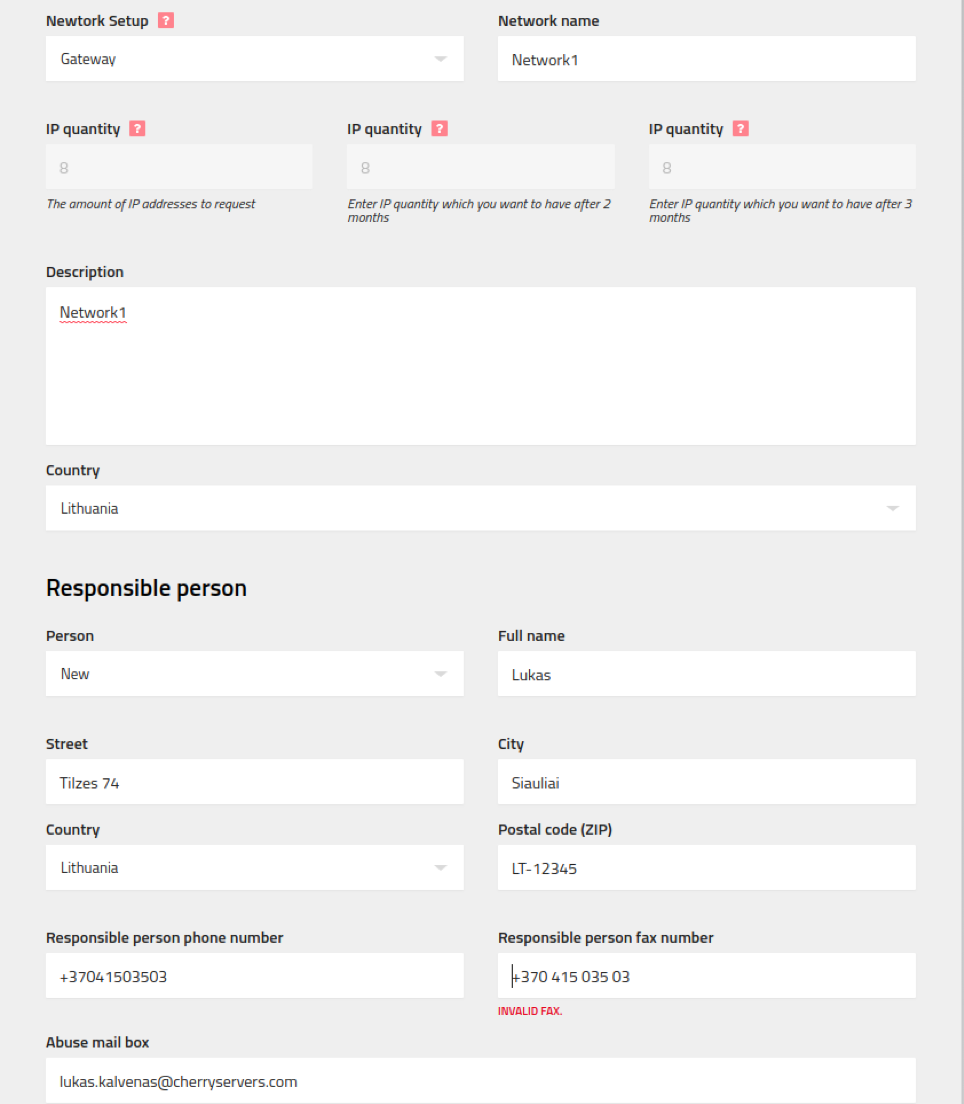 Once you enter your contact details and click on the activation link, an IP range will be provided to you automatically. Access the IP range control page and select the IP addresses you wish to assign to a server, as well as the server ID itself.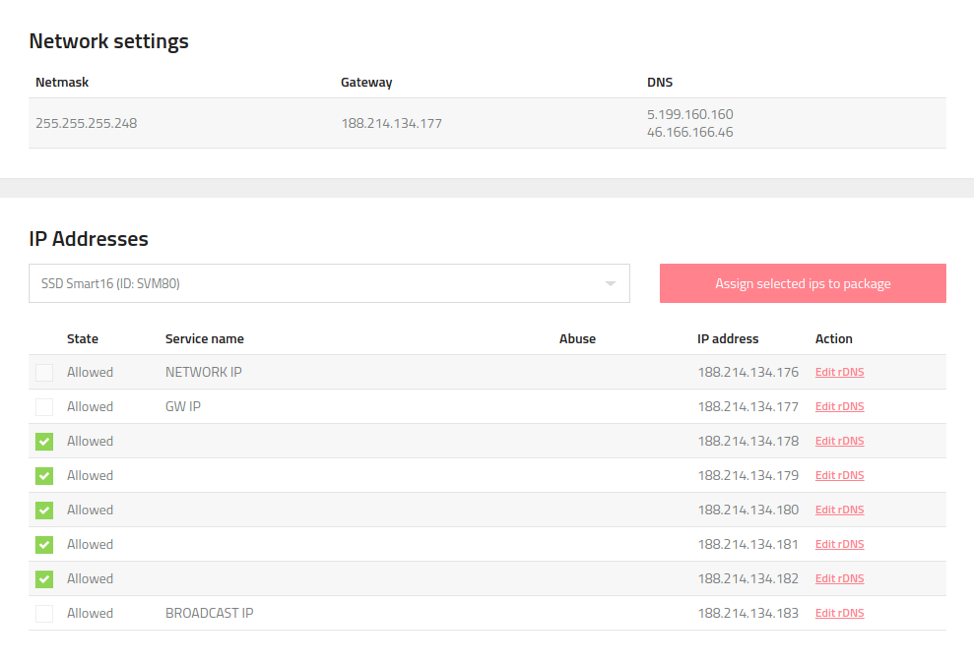 To verify the IP range was assigned to a server successfully, navigate to the server's control panel page on the client area, where you've just assigned your IP range. Once that's verified, proceed to configure the IP range on your server's network settings.